If you've just found your passion for travel and have started travelling, then it is quite natural for you to make travel mistakes. Not everyone is born to travel savvy, it takes a lot of experience to become one. It is a constant process of trial and errors like the times when you must have messed up due to no cultural awareness or those missed bus or train journeys. All these struggles and setbacks help you travel smoother and better. Until you become a savvy traveller, here are some travel tips to make your vacation a memorable one.
These travel tips will help you in several ways like sleeping better and stress free, saving your hard earned money, and last but not least understanding different cultures and locals. Well, it will take some time to make things so smooth but once you've arrived it will feel like the most effortless work ever.
To make this possible, here we bring you a compiled list of best travel tips that will help you in avoiding silly travel mistakes and get you fully prepared for any upcoming trip. These are the essential things any traveller wishes they knew earlier. We hope these tips will educate, entertain and inspire you.
Travel Tips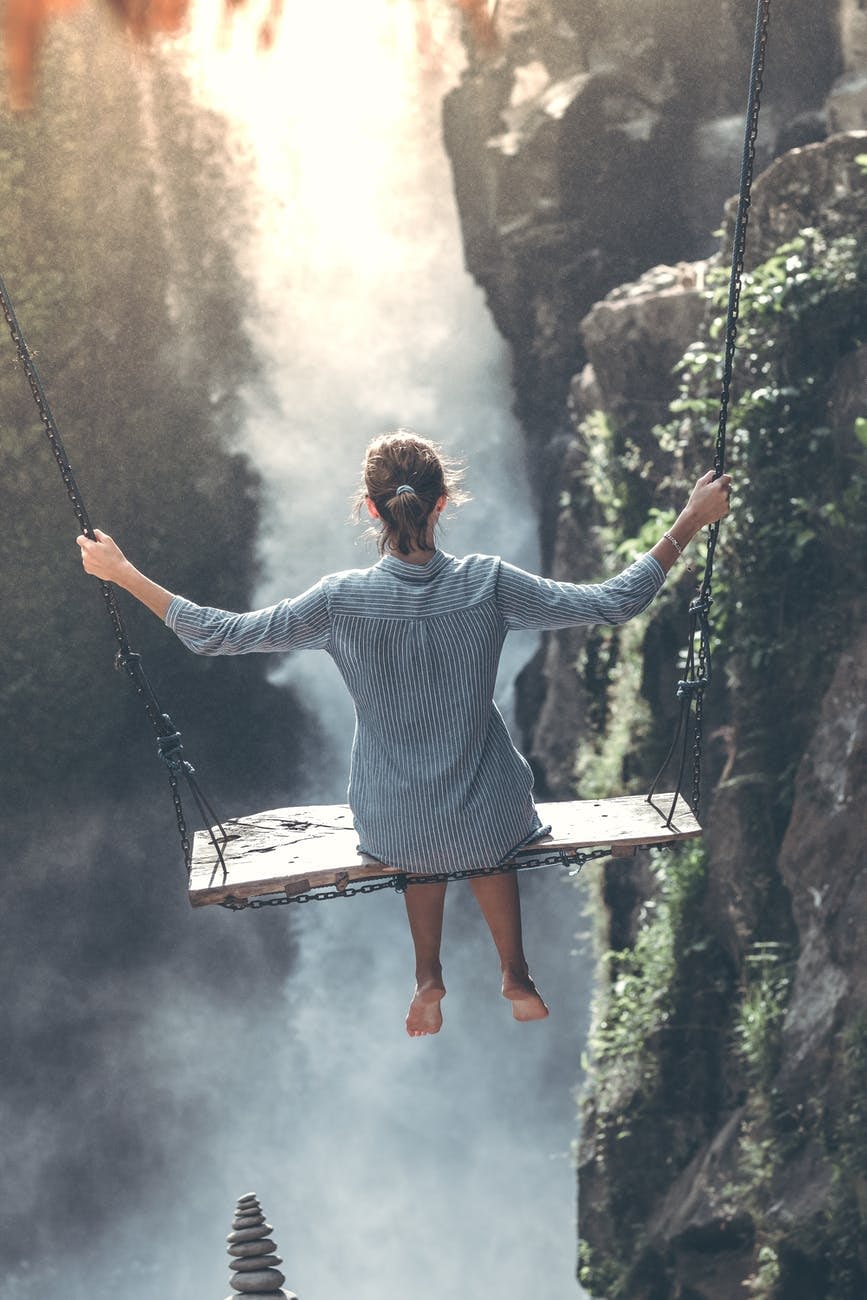 1. Pack Lighter
Generally, while travelling people pack a lot of unnecessary stuff that is not even needed. But, remember roaming around in an unknown city or country with heavy luggage can be a huge problem. One of the most basic travel trips is to pack lighter, there's no issue in repeating your clothes while travelling. We suggest you cut down things as much as possible. Make a list of all the important things, then take only half of it, and you're ready to pack.
2. Opt for Smaller Suitcase or Backpack
It is quite impossible to pack less than what you've decided. To make this possible, you must make sure to buy a small suitcase or backpack which is around 35 – 40 liters. With this, you'll be left with no choice but to pack lighter and also leaving a lot of space for other essentials.
3. Don't forget to pack the Towels
The most basic thing to pack and to never forget is none other than a towel. No matter if you're on a picnic or a hiking trip or a beach, a towel will always come in handy. If you're on a vacation and living in a hostel, you might get a towel to dry off, but it's wise to carry a small towel with you.
4. Pack Extra Pair of Hair Ties and Socks
It is quite silly but we often lose our hair ties and sock out of nowhere. So, when you're travelling, you must always carry extra pairs of them both. This is one such travel trip that sounds stupid, but is most important too.
5. Carry Extra Debit and Credit Card
It's always a good idea to be prepared for unforeseen circumstances, especially when you're travelling. You never know what might happen in a new city or country. One thing without which you cannot survive is none other than – money. So, always ensure that you carry extra debit and credit cards with you. In a situation where you lose your card or get robbed, you'll not have to borrow money.
6. Don't Plan too much
One thing you should always remember before heading to a trip is that your plans will keep on changing with time. There could be times when you visit a place and love it and stay for a longer time while cutting your time for a place that you don't like. With this, we don't mean that you shouldn't have at all, all we wish to convey is to not have any concrete plans. As a travel trip, we would suggest you to not book everything in advance otherwise you'll be restricted to one place.
7. Don't forget to buy a Travel Insurance
Before you leave for your trip, ensure that you buy travel insurance. It will make your travelling experience a stress-free one. There could be situations where you might lose your luggage or get robbed. In such situations, travel insurance will come to your rescue while making your travelling smoother and better.
8. Say No to Fee Bank Cards
While travelling to other countries, you're bound to spend your hard earned money on ATM transactions. Here are essential travel tips that will help you in saving your hard earned money, choose a debit and credit card that does not charge a fee on foreign transactions or an ATM fee.
9. Try Travelling Solo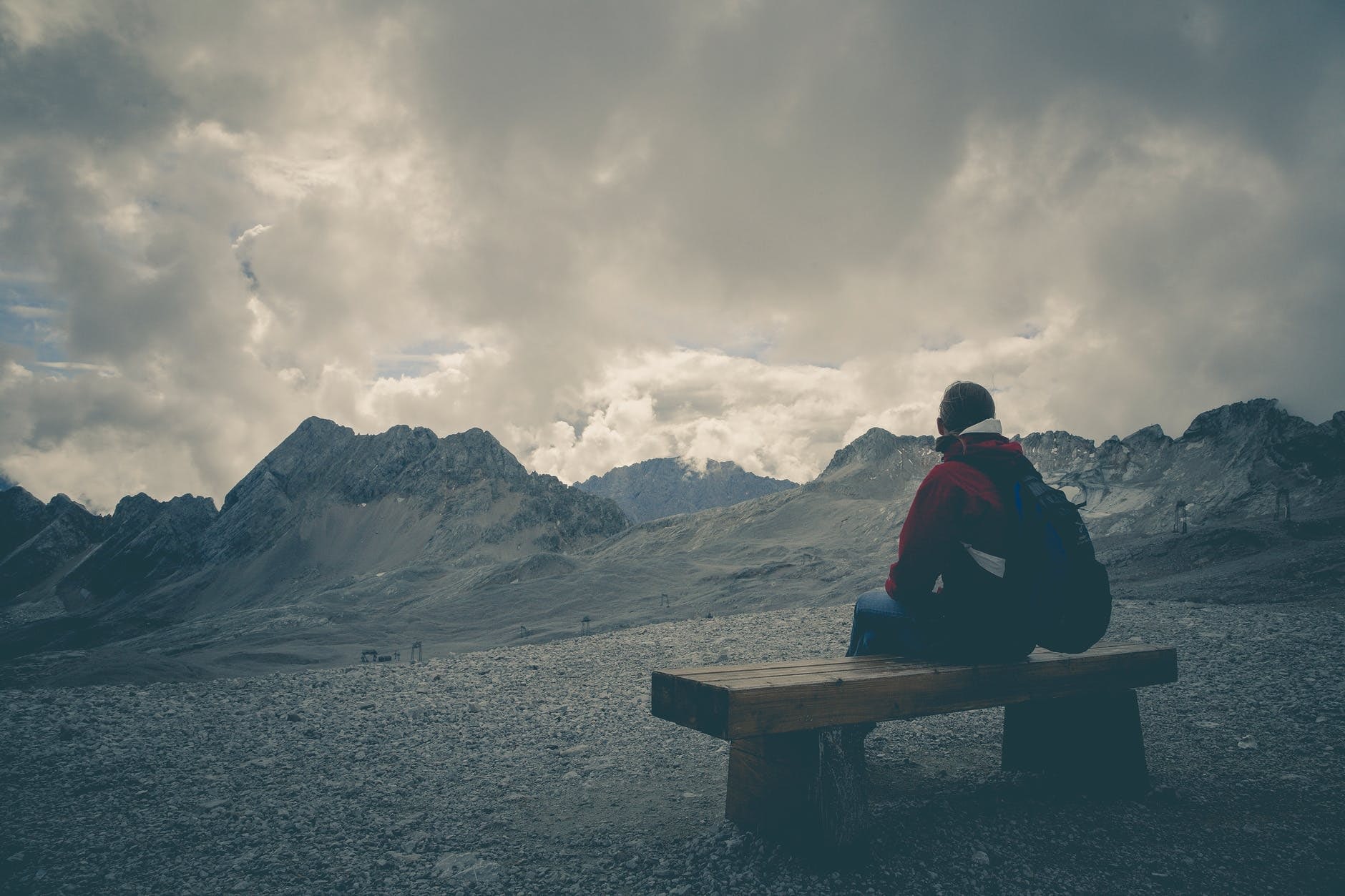 If you wish to be travel savvy, then you must try travelling solo. It is one of the best possible ways of finding oneself and becoming independent. It will also help you understand different cultures and handle difficult situations alone. Always remember this travel tip for learning life skills that will add value to your life.
10. Pay Visit to Local Tourism Office
Do you want to experience your travel destination in a better way? If yes, then you must consider visiting a local tourism office. They can help you in navigating the city and provide you overall information about various free activities and events taking place in the city. Not only that, you can also avail yourself discounts and offers on various attractions and transportation. This is one of the most underrated travel tips in the world. But, now that you know this, ensure to use it for becoming a savvy traveller.
11. Avoid wearing a Money Belt
Sporting a money belt while traveling is like inviting robbers to rob all your money and leave you empty headed. To have a safe trip, keep this travel trip in mind, always dress up like a local person and try to blend in their culture. It will save you from unwanted attention and pickpockets.
12. While you're roaming out, carry only essentials
When you're going out for sight seeing or on trekking, carry only a little amount of cash and card. Even if there arises a situation where you lose any of these, it will not be much difficult to come over it. One of the most essential travel tips, never carry more than one debit or credit card with you.
13. Locking is the key
Always remember to carry locks with you. It will come in handy when you're outdoors and need to lock your expensive things. Ensure that you set a combination password that only you know. Don't ever place these keys in one place, keep them in different bags.
14. Always carry your Passport Photos
This is a really weird but utterly useful travel tip. Just imagine what if you're in a town of Maldives and looking for someone who can click your picture. It will be a sheer waste of time and energy. So, we suggest you carry several passport photos that would come in handy while applying for a new sim card or visa.
15. Carry your Essentials in daypack
Don't ever keep the valuables in your backpack, because there could be chances of it being stolen or ripped off. So, consider keeping all your important stuff like laptop, passport, camera , cash and card in the daypack. These are the only things for surviving in any corner of the world.
16. Take Care of Your Skin
While travelling to a new city or country, people often forget that the sun could be affecting their skin. It is that point of time where you're consuming more sun that you do in several months. Ensure to apply sunscreen to your skin and keep it safe from sunburns. This travel tip will make sure that you don't sacrifice your healthy and glowing skin.
17. Learn basics of Native language
This is one of those travel tips that will come in handy no matter where you are in this whole wide world. Make sure to learn a few important phrases of the country that you are planning to visit. With this, it will be easier for you to interact with local people over there. Some important phrases to learn are, ways of greeting, asking for washroom and directions.
18. Don't forget Your Hands free
Travelling is not as easy as it seems to be. If you think you'll get home like comfort everywhere, then my friend you're utterly wrong. While you're living in a hostel with other people, you'll have to put up with their snoring, the early risers making noise and the drunk ones creating drama. Even in a fine hotel you'll have to deal with noise from the street and bars. So, if you love your sleep enough then always carry your handsfree and a sleep mask.
19. Space Savers to Your Rescue
We all wish to create as much as space possible in our suitcase and backpacks. For this, people generally make use of packing cubes, while there has also been introduction of vacuum-sealed versions of these. With this, you'll be able to pack almost the double of what you were packing earlier. Please take this as one of the important travel tips that could come in handy when you're in and want to pack all stuff.
20. Get proper Information about your Destination
Always visit a destination only when you can find enough information about it. If there is no official information about it, please avoid visiting it. Lack of information can cost you a lot while travelling.
21. Expect the worst and Be Prepared
Don't ever expect your trip to be perfect like those in the films because it is just not true. There will be several challenging moments while you're travelling in a new country. It's always better to be ready for the worst and take you much anticipated trip.
22. Be Calm and Composed
No matter how difficult or frustrating a situation, never lose your temper. It will make you look like a bad person in front of many people. Rather, you can be calm and take on the situation with a smile on your face. Always thinking of alternatives as also a part of travel tips.
23. Know the History
If you're visiting a historical place, we suggest you read about its history which will then help you to understand its present. This will provide you with a better understanding about the place.
24. Avoid standing behind Families
We don't have any hard feelings about people travelling with their families, but to be honest they take forever in the lines. The major reason behind this is their children and elders. So, if you're in a hurry, try to avoid standing in lines with kids.
25. Always stand behind Business Travellers
When you're travelling by air, consider standing behind business travellers as those lines move quite faster. People in business lines are always in a hurry and carry less luggage. This is one of the most sought out travel tips that will save you from missing your flight.
26. Always ask for an upgrade in hotel
When you reach your hotel, don't be afraid to ask for an upgrade. There are times when the hotel has many vacant rooms and they can provide you with an upgrade. So, you never know when you might get lucky.
27. Visit place with Wifi Connection
No matter where you visit, be it a hotel, cafe or library, choose the ones with wifi connection. With a wifi connection, you'll be connected to the world and your family at free of cost.
28. Lunch at Costly restaurants
If you're on a tight budget, we would like to give out one of the secret travel tips. If you're finding places to eat lunch, then visit expensive restaurants for lunch. Because restaurants provide lunch at the helf rate of dinners. Lunch is the best time to eat while you're travelling.
29. Visit historical places during lunch
It is an unpopular opinion but consider visiting historical places during lunch time. As the crowd will be much lesser when compared to normal times. If you're about to visit a tourist attraction, then either go super early or late or at lunch time.
30. First Aid Kit is a must
One never knows what their future holds, so always be prepared. Accidents are quite common when you're travelling, it is wise to have a first aid kit with bandages, ointment for burn and cuts.
31. Carry a Flashlight
When you're on a trekking trip, ensure that you carry a flashlight. Even if you're out on a street at night, you'll need it.
32. Booking Flights in Advance
If you're looking out for cheap flights, then you must consider booking your flights prior to 2 or 3 months. It will help you save for the destination you're visiting.
33. Consider staying in Hostels
If you're someone who loves to interact with new people, then you must stay in hostels. They are quite cheap and also organize several events.
34. Don't take Taxis
I repeat, avoid taking taxis if you're on a tight budget. Taking a taxi will cost you a bomb and leave you empty handed without any money.
35. Carry Empty Water Bottle
One of the best ways to save money and environment is to carry your own bottle. This bottle can be filled as and when you find a tap.
36. Get Picture of your Luggage
There could be times where you might lose your luggage in transit. If you have a picture of your luggage then you'll be able to find your luggage quickly and easily.
37. Avail a City Attraction Card
When you've decided to visit a lot of tourist attractions and museums in a shorter period of time, then you must avail a city attraction card. It will help you save money and time too.
38. Buy Quality Shoes
If you're going for trekking or hiking then please buy good shoes with grip. People usually don't pay attention to such travel trips. But, trust us it is one of the most important aspects of travelling.
39. Consider Vaccinations
When you're visiting a forein country, please get vaccinated as there are higher chances of catching serious illness. There are several countries that require you to get vaccinated before visiting them.
40. Eat Local Food
One of the best ways to understand new cultures is to eat their local food. Well, there are chances of being scared, but at least give it a shot and make fun memories.
41. Stay Patient
There are times when things could get difficult, but try to be patient. No need to rush, what's meant to happen will eventually happen.
42. Be Thrifty
When you're travelling to a foreign country, lookout for money saving deals and avoid spending money on expensive stuff. Try spending some time with nature by walking around. Spend both time and money wisely.
43. Show Respect
When you're in a foreing land, language becomes a huge barrier but be respectful when a local is trying to help you with directions or anything else.
44. Inform Your Bank
Always inform your bank before you travel to a foreign country. It will be helpful in situations where you lose your card or your card gets blocked. By informing your bank, you'll be able to enjoy your trip stress free.
45. Pick Restaurants with smaller Menu
While you're looking out for restaurants., pick the ones with a smaller menu. They are quite amazing and affordable when compared to expensive restaurants.
46. Make use of a VPN
While you're travelling, you'll pair your devices on various unsecured wifi hotspots. To secure your device from hackers, try using a VPN. Such travel tips can make a huge difference in your trip.
47. Keep Away from Internet
Generally, people travel to be stress free and run from that hustle bustle of cities. So, we would suggest you take some time off from the internet and spend it on playing various games, reading books, or just taking a walk besides the beach.
48. Use flip-flops in Hostels
When you're living in a hostel, please wear flip-flops while showering. As there are a number of people who must have already used that shower. Keep your foot protected with flip-flops. It is one of the most important travel tips ever.
49. Buy a Good Camera
Who doesn't wish to have some good memories? Well, the best way to do so is clicking pictures and revisiting them when needed. But for that you'll have to invest in a good quality camera.
50. Always buy only One-way Tickets
Well, this is quite contrary to common belief, but buying only one-way tickets. It gives you the freedom to travel as much as you like. You'll not be restricted with an itinerary and will have the opportunity to extend your trip as per your wish.
51. Make Use of Skyscanner
One of the best ways to book cheap flights is Skyscanner. All you have to do is be a little flexible and put in all the details regarding your destination. Keep checking the site, until you find the tickets under your budget.
52. Don't be Afraid to use Maps
It's quite stupid to talk about physical mpas in the times of Google maps. But, just imagine what if you get stuck in a place without the internet. That is when a physical map will show you the right direction.
53. Early to Rise
None of the youngsters would agree to this, but believe me rising early to see the beach will be your best decisions ever. There are quite a few people at that time and you'll have the time to indulge in self discovery.
54. Local Markets
One of the best ways to know about a city is to visit its local market. There are several things to check out like local costumes, local food items, and local art work.
55. Always check Passport Validity
Before planning your visit to a foreign country, always check the validity of your passport. If your passport is about to expire within 6 months, then you'll not be able to travel abroad. Many people avoid paying attention to this travel tip.
56. Remember to charge your devices
While you're traveling in a foreign country, make sure you keep all your devices charged be it a phone, laptop or handsfree. As and when you spot a power socket, charge your devices to save them from draining out.
57. Carry a Portable Battery
There could be time when you don't find a power socket for charging your cell phone. For such situations, you must carry a portable battery charger that is easy and light weight to carry.
58. Share your Itinerary with your loved ones
Once you've booked all your tickets and hotels, share all this information with your friends and family. It is utterly essential for them to know about your whereabouts.
59. Keep a track of your Expenses
When you're travelling, it's quite natural to lose a track on your expenses. There are chances that you may go overboard and spend a lot. To avoid going overboard, you must keep track of your expenses and also set a budget. With this, you'll be able to have a nice vacation with limited expenses. Always keep such travel tips in your mind to have a stress free vacation.