Your website/blog traffic depends upon your targeted keywords ranking in SERP; if your keyword ranking gets change then your traffic also changes accordingly.
If your keyword position is moving upward in SERP then you need not to worry as it will bring more and more traffic to your website/blog but if it is dropping then you need to analyze the possible cause of it.
Today I am sharing a couple of main reason that can affect your keyword ranking. This information can help you to find the cause of your keyword ranking drop.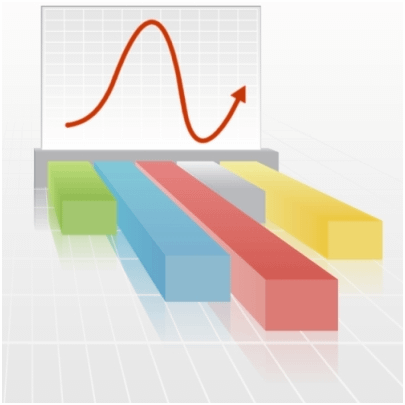 Have you redesigned your website/blog?
If you have redesigned your website recently, it could be a possible reason for drop in your keyword ranking. Change in the URL structure, duplicate content, broken links, robot.txt and change in navigation technique can affect your keyword ranking in SERP. You need to check the following areas of your website/blog.
URL structure
Duplicate Content
Broken Links
Navigation
Robot.txt
2.May be someone have hacked your website/blog.
This is another major reason that can affect your keyword ranking in search engine page. Most of the time it has been observed that hacker put some kind of redirection, malware or hidden spam links in your code that affects your keyword ranking.
Check your website / blog for
Hidden spam links
Hidden redirection code
Hidden unnatural code
Once you remove all unnatural code/links then send your website reconsideration request to respective search engine support group.
3. Change in search engine algorithm
Most of the search engine changes their search algorithm on a regular interval. Change in an algorithm can affect your keyword ranking. There could be two types of search engine algorithm changes.
a) If your keyword has dropped 10 or more positions, then something in the algorithm probably decided to demote your site.
b) If just one of your big keywords has dropped just a few positions (e.g. from #1 to #4 or 5) then it may be about a different kind of algorithm change. This is a kind of change that rewarding your competitors' sites for some factor rather than demoting your site. Keep yourself updated with all the major/minor search engine updates.
4.Check Web Search Console Tool Notification messages.
If you see a drop in your keyword ranking then login to your Google Search console account and check whether you get any kind of notification e-mail or not. If you get any e-mail then take next step accordingly to resolve the root cause.
5.Check your backlink profile
You must have an eye on your backlink count on a regular basis. If you see a sudden drop in your keyword ranking then check if there is any change in your backlink count.
Quality of backlink (with anchor text) affects your keyword ranking. Use the webmaster tool to check your backlink count and keyword ranking.