By now you know that YouTube is a goldmine! People are chroming the world of YouTube because it has proven to pay off. However, you need to make sure that your videos are interesting enough to gather enough followers.
For your video SEO to secure high-ranking listings on the target keyword search, you need to optimize, link and build independent pages on your own domain, while intertwining with YouTube's robust video presence. Here are some of the approaches that will work:
Take Ownership of the Videos on YouTube
When it comes to video viewing on the internet, YouTube is the most popular platform. Therefore, consistently uploading new commercials, or brand-oriented videos to YouTube will help you access the general public.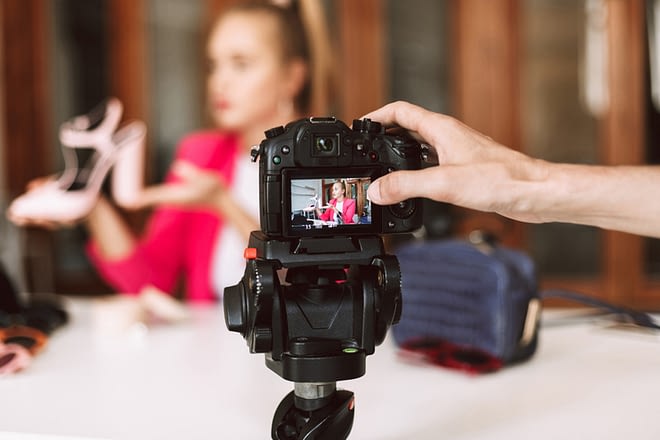 YouTube will provide you with a "content identification and management system" that will help you track branded content across the website. It will also help you monitor the ownership of products, and the video distribution contains infringement. It also offers another way to take and find ownership of content pertaining to your brand.
Optimize Key Site Elements for Targeting Keywords
When you maximize the video for its visibility, you increase the video's chances of being discovered on various search engines, and ultimately being shared with other users. How well the video ranks depends on a combination of social outreach (for subscribers, flags, views, ratings, shares, etc.), user channel design, and the organic linking.
To achieve that you have to add title tags, branded channel information, and branding box. When you describe the channel focus, make sure it is optimized with the necessary target keywords about the content in the video SEO.
Most search engines, use the first 150 characters of the first sentence of the META description. That's why you should make sure the targeting keywords are definite to help the visitors decide whether to click on the link. The content has to make hem interested.
Create a Media Site Map (media RSS)
Once you put the core optimization steps in place, you need to let the engines know that the resources exist. Creating a media sitemap for the video you host on a marketer's site is an effective strategy for optimizing the video SEO.
By doing that you organize and identify all the video pages on the website by syndication. A media RSS allows your videos to parse directly without being hidden behind JavaScript for Flash. Once you revisit and implement these important optimization strategies will help you improve communication with various search engines and also enhance the visibility of your video SEO.
Leverage Controlled Domains and Embedded Content
If you host the video assets on your own domain, then you are good to go. However, if you decide to use YouTube as your video host, then you need to know that the video gets uploaded and distributed to YouTube, where the viewership is social and massive.
Once you embed the video the YouTube domain, you automatically create an incoming link to the video on YouTube. That means that you have passed the incoming link equity authority from your domain to that of YouTube. However, it also illustrates that information about the video SEO content to search engines.
If you embed your video on another domain, you have two options. You can either include separate building pages for each video asset in the commercial directory. If you opt for this choice, then you need to pick the target keywords using "video" to modify the keywords as to ensure that the keywords match relevant search queries.
The other option is to embed relevant subject videos into optimized, established pages on your own domain. This permits an optimized page, and the flow of a substantial link equity to not only host the video SEO but to also point to the same video in the YouTube domain. This means that the video asset, and future video assets, will be placed on the relevant landing pages.
This is How You Can Engage Your Users Using Video SEO
To make sure that your video SEO ranks you need to add user engagement. You need to aim at seeing that your user actively engage with the video, not just sit back and watch it. You need to measure how people like, comment, subscribe, share, and also add the video to their playlist. The more signals you will see the more you'll know the video is engaging the users. Tips to help you maximize this:
Reply to the comments
By responding to the comments, you encourage the users to comment. If your video gets more comments, it gets more engagement, hence higher rankings for your video SEO. If your vlog is about overcoming drug addiction, by replying to the comments, you can easily direct them to check out the recovery village Florida or other rehab centers.
Request people to comment on the videos
Even though people love sharing their opinions, they also hate having to think about them, so to make it easier for them and also increase the odds of people commenting on the video, give them a particular topic to comment on.
Add a "Subscribe" CTA to your script
Don't be afraid to ask people to subscribe to get your videos. You could add a clear call-to-action at the end of every video,
Conclusion
The popularity of video SEO presents a tremendous opportunity for you to get very create and achieve results. Even though producing video SEO won't be cheap, it will be worth it. If you have ever commissioned or marketed infographics, then you can definitely afford to create a video SEO that will help you generate a good ROI for you and your clients as well.
By incorporating video SEO, you will improve conversions, especially if the video sitemap is submitted to get rich snippets. The video will also increase your brand's awareness through inbound channels. You will also increase the brand's awareness by using paid advertising.
If you want to improve your domain's overall ranking or rank with a rich snippet, then putting your videos on YouTube and other domains will harm your brand. You stand the best chance if you keep your video content unique to your site and give Google one option, which is which pages should rank the video.