Films are an integral part of everyone's life as in this busy and stressed lifestyle, there is a dire need for some entertainment for refreshing one's mind. Films have been doing it for more than a century and are still doing it successfully with many more unique concepts and better techniques for making the experience more amazing and entertaining for the audience.

Talking about India, We have an Indian film industry that has a lot of segregation with films being made in different regional languages. The Hindi film industry is particularly known as 'Bollywood' alike 'Hollywood' (the U.S. film Industry). 

Bollywood is one of the most widely known across the globe for being one of the most film producing industries with content getting better day by day.

Bollywood has been making films on various subjects like patriotism, poverty, caste-based, social issues, etc. But the subject that is majorly picked by Bollywood at this point of time is Biopics , a word attained from Biographical films.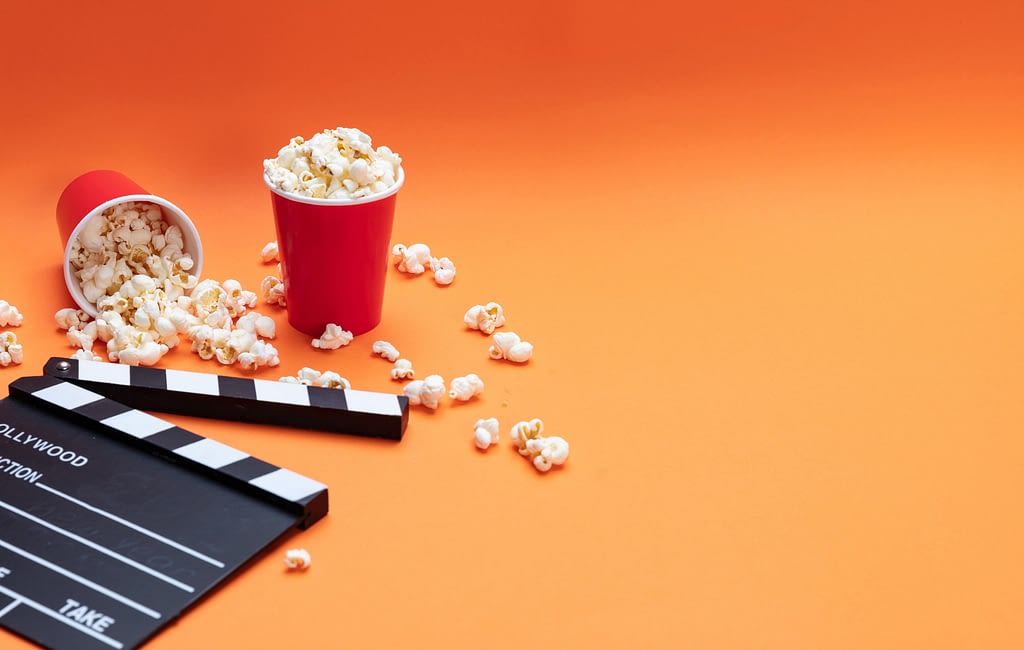 Biopics are basically the films that portray the life of important people from the past or present era. These biopics have several genres and may display the life story of a sports person, scientist, politician, doctor, prime minister, a celebrity or an entertainer. These films have been majorly appreciated by present audiences, which has led to a rapid growth in these types of films.

It would come as a surprise, but the emergence of biopics in Bollywood can be dated back in 1913 with film 'Raja Harishchandra' which was also the first full-length feature film of Indian cinema. With the changing times the subjects of films in Bollywood started evolving, but biopics still made their presence felt with films like Mangal Pandey (2005), The Dirty Picture (2011), Bhaag Milkha Bhaag (2013), Mary Kom (2014), and M.S. Dhoni (2016) to name a few.

The factor behind these films working is the curiosity among people to know about the lives of these public figures, their hardships, and their rising moments. Aren't we all interested in listening to stories related to celebrities, this is what they bring to the silver screen in the form of moving images which is much more interesting and engaging too.

But have you ever thought of really getting to know about the real people on whose life these films are based on. If yes, then here we present the story of people on whom biopics are to be released this year.
The Sky is Pink
I'm sure you must have heard about the film, "The Sky is Pink" starring Priyanka Chopra, Farhan Akhtar and Zaira Wasim in the lead while written and directed by Shonali Bose. This film traces the life of a teenager 'Aisha Chaudhary' who was born in Delhi to Niren Chaudhary (president, South Asia Of Yum) and Aditi Chaudhary (mental healthcare worker).

Just like every parent they were happy to welcome this bundle of joy into their family, but then tragedy strikes when Aisha is detected with SCID (Severe Combined Immuno-Deficiency) and had to go through her first bone marrow transplantation at such a young age of just six months in the United Kingdom. Basically, children with such condition are born without an immune system, that means they can die even from a normal fever or cough and cold. If one doesn't get the bone marrow transplant done, then they might have a life expectancy of just one year. 

After the bone marrow transplant, Aisha also had to go through a series of chemotherapy which ultimately led her prone to pulmonary fibrosis, a serious lung disease that causes hardening of the lungs and makes it difficult for a person to breathe. At this point of time, Doctors had declared that Aisha wouldn't survive more than her teen years. But this didn't let her down, that is when she and her family decided to seize every moment and live it happily. 

She also used to attend her school, enjoyed painting and studied art but things weren't that easy as they seem, Aisha needed someone's help for everything she did which led to her friends going away while leaving her alone. What she further decided to do was surprising for her parents as she wanted to talk about living life and being happy in the moment at big platforms. And it did happen when she gave talks at platforms like INK and TEDx.

While living her last moments and completely bed-ridden, Aisha started having anger issues which is not much of a surprise when at such a small age life brings you at such a stage. But Aisha was a true fighter and added one more feather to her cap by writing book "My Little Epiphanies" which included her thoughts about life and also wanted people to know about her journey that could help others going through such hardships in life.

This book was launched at 'Jaipur Literature Festival' by Bloomsbury Publishing and just after a few hours of this launch, she breathed her last at the age of 18 and we lost an amazing source of motivation and inspirational talks.I'm sure glimpse of Aisha's life over here will definitely lead to curiosity of watching this film and living every moment of Aisha's inspirational life.
Saand ki Aankh
Moving on to another inspiring story which is turning in to film this year is a story of two sisters-in-law 'Chandro Tomar' and 'Prakashi Tomar' which is titled as "Saand Ki Aankh" starring Bhumi Pednekar (ChandroTomar) and Tapsee Pannu (Prakashi Tomar) in the lead. This film will uncover the story of these sisters-in-law who are also known as 'Revolver Dadi'. Now if you are wondering, why revolver dadi? We understand your curiosity and will definitely provide you all the details.

Chandro and Prakashi Tomar are the oldest sharpshooters in the world at the age of 87 and 82 respectively.  Their unusual journey started from Johri Village, Uttar Pradesh when they both were married into the Tomar family. Chandro was just 17 years old when she got married whereas Prakashi was 20 years old. After being married at such a young age, both of them got busy in to their respective married life and children. But as they say life is full of uncertain moments and such a thing happened in their lives at different times.

Talking about Chandro Tomar, Her first encounter with sharpshooting happened when she accompanied her granddaughter shefali to the Johri Rifle Club while she was getting trained there for the same. But one day Shefali was unable to load the gun, and Chandro did that on her behalf and started shooting at the target which ultimately took everyone by surprise. Further Chandro was advised to take up sharp shooting at the 65.

While Prakashi Tomar's incident of taking up sharpshooting is not that different too. It was due to her daughter Seema who was getting trained in sharpshooting at the Johri Rifle Club, where one day Prakashi was guiding seema on how to hold the gun which led her to hit the target leaving everyone amused over there and after that she took up sharp shooting at the age of 60.

Later after getting trained, Prakashi took part in one of the sharpshooting competitions where she defeated Dheeraj Singh, Deputy Inspector General (DIG) of the Delhi Police. Surprisingly, After the competition Dheeraj Singh refused to getting clicked with Prakashi as he felt humiliated at being defeated by a woman.

Both of them have participated in number of competitions and have also appeared on Tv shows like India's Got Talent, Satyamev Jayate and OMG! Yeh Mera India. They have also been awarded with several awards such as Stree Shakti Puruskar, 100 Women Achievers felicitated by President Pranab Mukherjee to name a few.

They started off their sharp shooting careers when everyone else is planning or has taken up retirement. These sisters-in-law are a living example of It's never too late to start. You just need to have the required passion and determination and then the sky's the limit.
I'm sure these stories of real people have surely amazed you and brought in little inspiration to take up things positively, working hard towards your goal and the most important, age is just a number. You are never too late to start. These strong and inspiring people are the reasons that biopics are being made and loved by audiences.