Clothes are the biggest necessity of our life. This necessity started right from the medieval period of a caveman when they just wore leaves to cover their body parts and has evolved and evolved to a great extent. For some people wearing clothes is just a necessity or daily routine that they want to get done with. But, for others, it is a priority. For them wearing clothes is the symbol of status which tells a lot about them to others. The majority of people belong to the second type. For them, clothes speak aloud a lot about their social status, their taste as well as how well to do, are they? For others wearing different types of latest clothes and accessories boosts their self-confidence. Today in this blog we will discuss what is fashion, how it has evolved through the ages, and what are the different trends that are followed.
Before the 14th century, fashion trends remained the same for thousands of years. It only happened when there was a revolution that also affected the economic situation of the country or the kingdom. But the frequent change in fashion trends started in Europe near to the beginning of the fourteenth century. The first and foremost change that came in the clothing industry which was known as fashion was the shortening and tightening of the male overgarment from calf-length to the buttocks. In the coming centuries, the change in fashion took up the pace and there were changes in men's as well as women's clothing, their hairstyles, and a lot more. In 1858 English-born Charles Frederick Worth opened the first authentic fashion house in Paris. And from then onwards there was no looking back. So, after having a brief introduction about the revolution in the fashion industry. Let us understand what is fashion.
What is fashion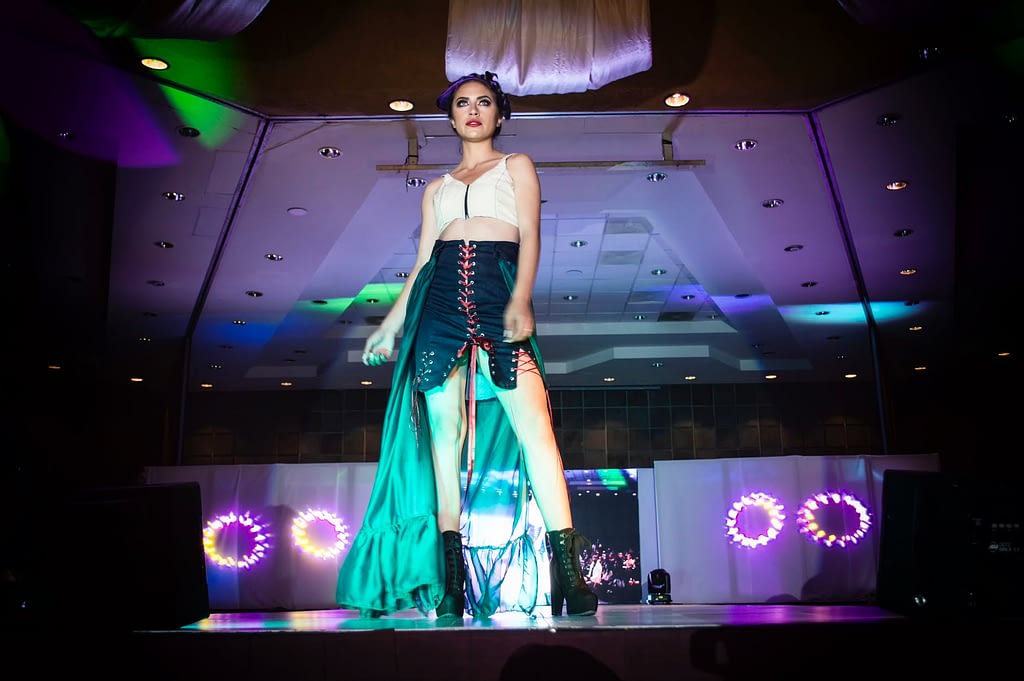 Fashion is a particular expression at a particular time and a particular place for a specific context. It has a lot of aesthetic sense depended on it and depends a lot on which place or event are you attending, what time of the season or day is the event and what is the mood. The word fashion does not only involve clothes, but it also includes footwear, accessories, make-up, hairstyle, and body language. The inner confidence with which you carry yourself also matters a lot. Fashion also is a language which tells us a story about the person who is wearing and what he wants to represent or what he or she is thinking. For some people, fashion is a popularity contest. These are a small group of people with certain taste and authority, which include wealthy people, social influencers for social media and fashion magazines, buyers of major departmental stores, celebrities, and a few more.
Factors affecting fashion
The fashion industry is also affected by various different factors. These factors are also those that may have caused major changes in the world. These factors are as follows
Political factor
Technological advances
Environmental factors
Media
Physiological factors
Economic factors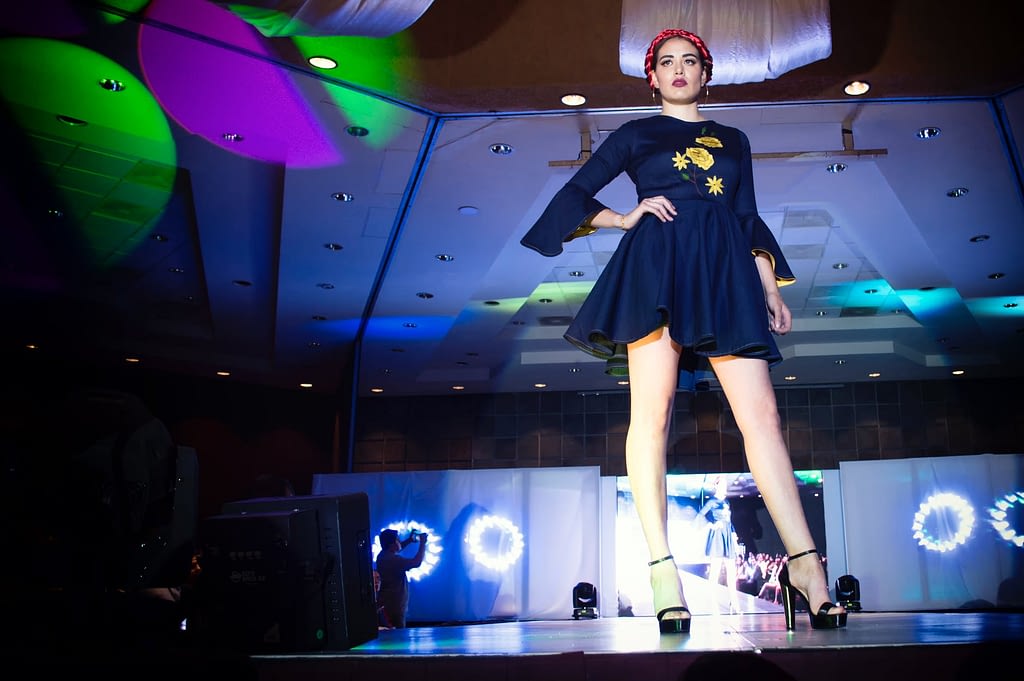 Political factors affecting fashion
You might be wondering how the political factor affects the fashion industry. Yes, it does impact the industry deeply. People tend to follow famous people in what they do and what they do not. So, for example, if the first lady of America wears something off-beat and carries it well in a particular event or international tour, then it surely becomes a fashion to follow for others. Also, people have their eyes on the other family members of the political figures and try to imitate what they wear in their day to day life. This gives people a sense of belonging. 
Technological advances
Technology has grown and advanced throughout the years. There has been a lot of change from the time when men lived in the forest and wore leaves, to the use of needle and thread, and finally to the more elegant and sophisticated machines that produce the fabric. There are also developments such as wearable technology like a dress that is made from solar panels, which helps in charging your phones and other important devices. There are also smart fabrics that change color according to the environment that you in and makes the wearer more comfortable. Now the next advance is the 3D printed technology that is about to get started. 
Environmental factors
There are a lot of environmental factors also that affect the fashion industry. Nowadays people have become more aware about the environment and the hazardous effects that are caused on t the environment. As a result of which people and fashion designers are looking for fabric that is made from natural materials like leaves and bamboo, which can degrade easily when disposed off and can be easily returned back to the mother earth.
Media
Media is the most important factor that affects the fashion industry. The general public comes to know about the off-bit and fashionable dresses their favorite stars or celebrity or a political figure was wearing through media. Now the social media is also playing a major role. In the print media Page 3 is for the celebrities and the trendy fashion that they have worn to mark their presence in the fashion world. Fashion journalism and editorial critique reviews posted on the printed media helps a lot in deciding which fashion is going to be in trend.
Physiological factors
Physiological factors also affect the fashion and the style a person wants to follow. Some type of clothes may suit people with certain body type and other types for other people. There is a huge variety of fashion for people of different body types and build. For example for the ladies who are pregnant or have just given birth, there is a particular fashion trend called fashion for moms. This trend takes into consideration the changes that a woman's body goes through when pregnant and when nursing and is particularly designed for that purpose only.
Economic factors
In today's economic situation of recession, people's attitude of "spend now, think later" has changed. People now tend to buy more durable clothes that last for more then a year and still it does not go out of fashion. So, the fashion designers are now looking for more durable material to make clothes that does not cost heavy on their pockets and is also durable. So, that they also do not end up occurring loss.
Types of Fashion
There are various types of fashion that are followed throughout the world. Each and every country has their own fashion style and trend. Here are the few most important fashion trends that are followed.
Haute couture fashion
Classic fashion
Street fashion
Vintage fashion
Diffusion fashion
Bohemian fashion style
Chic fashion style
Eco-fashion
Artsy fashion style
Casual fashion style
Haute couture fashion style
Haute couture fashion style is the style that belongs to the ultrarich segment of people. In this kind of fashion style the designers design hand made selective clothes as per order of these people. These clothes are designed as per that person's perfect fitting and the type of cloth that they want to wear. This clothes are at an exorbitant price and the person will have one of the kind of dress.
Classic fashion style
This is the type of fashion style, that never goes out of fashion. This type of clothes are made up of heavy material and can be worn for a long time. It is one of the evergreen fashion styles. The fashion for these clothes never go out of style.
Street fashion
This type of fashion is produced at a cheaper cost and is produced in bulk. This fashion style is for youngsters who are looking for new trendy clothes, but, in a pocked friendly manner. This type of clothes are made out of cheaper fabric and at cheap manufacturing cost. Hence the production result is compromised.
Vintage fashion
Vintage fashion style is a type of fashion style that has over come the test of time and keeps coming back again and again. It is the blast from the past which includes pinup dresses to swimwear and a lot more type of clothes that were worn from 1920's to 1970's. It also includes retro swimwear.
Diffusion fashion
This fashion clothes are affordable and accessible to normal people. This type of fashion belongs to those fashion designers who usually sell high end branded fashion clothes. But, have put out these more wearable clothes that are trendy and wearable by the normal people. These are ready-to-wear and is a way for ordinary women to wear designer clothes which are usually only afforded by the rich people.
Bohemian fashion style
The best description about the bohemian fashion style is that it is non-traditional. It has wild and bold patterns on exotic texture clothes. It is a mixture of gypsy and hippy looks and is more commonly referred to as "boho" style. Bohemian means free spirited by nature and is chosen by those people who like their clothing style to be eccentric, but non-confirmist.
Chic fashion style
Chic fashion style is used by those people who want themselves to look smart and striking and choose well tailored clothes with great finishing. The designs chosen by them are smart and trendy. The clothes are made from strong colours which are not too loud, but, make an impact. In this style you are being casual in not so casual way.
Eco-fashion style
This fashion style involves eco-friendly clothes, and hence it is known as eco-fashion style. From getting the material, to the production of the dresses, everything involved in it is eco-friendly. Even the colours that are used for dying the clothes are mostly eco-friendly.
Artsy fashion style
Artsy fashion involves independent creativity of the person. This type of style is not based on any designer, but, it is created at home using the minds creativity and mood to wear something different and mark his or her individual presence in the world. Here you are the creator of your own fashion style and follow your own path. And this type of fashion is also cheap. Here you do not need a lot of things. You just need a needle and a thread, and a pair of scissors at home to create your own fashion.
Casual fashion style
Casual fashion style is the combination of comfort with elegance. It is one of the most followed fashion styles. Just wearing a skirt with a matching t-shirt and accessories that match or wearing a white t-shirt over black or multi-colored pants or leggings and doing a slight make-up or wearing minimal accessories is the casual fashion of today. It is very easy to follow and you can also be comfortable in these clothes.
So, this is everything you want to know about fashion. If you know of something else, do let us know in the comments section below.